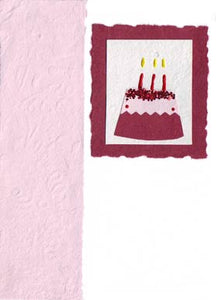 Is the Cake All Mine?
You may have to share the ice cream cake, but this cake is all for you! Enjoy!
Our 'Is the Cake All Mine?' card is lovingly handcrafted in Rwanda by young people who have been orphaned by genocide or disease. All the paper is handmade from local Rwandan office waste, making it environmentally sustainable, as well. Envelope included.
DIMENSIONS: 11.5 CM x 16 CM (4.5 IN x 6.3 IN)
MATERIALS: HANDMADE RECYCLED PAPERS